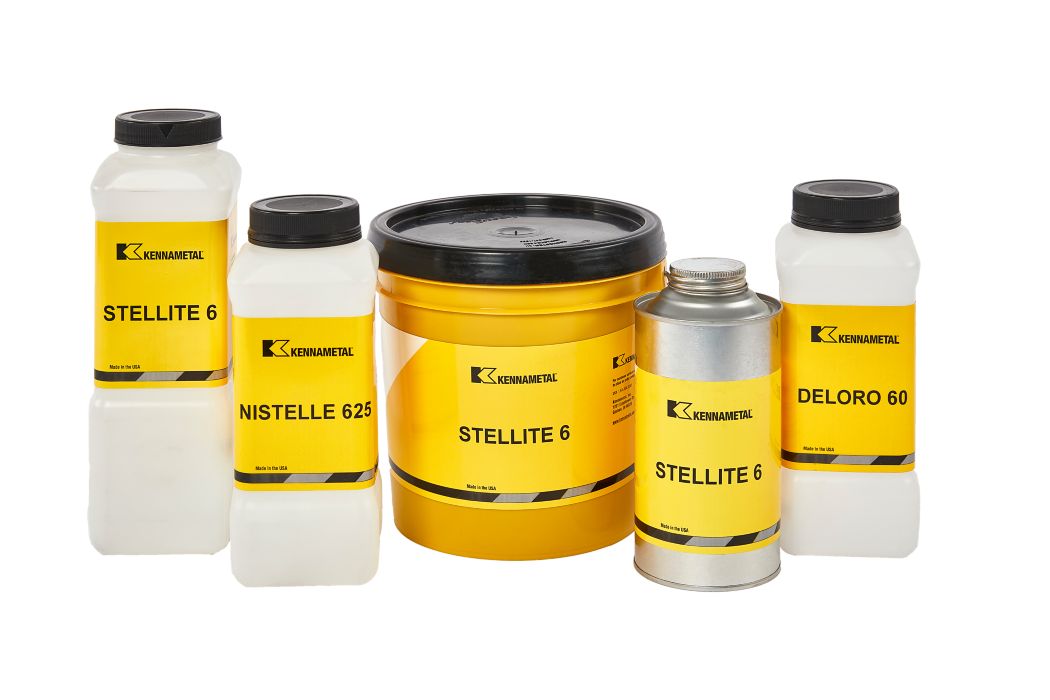 For over 100 years, Kennametal Stellite has been recognized as a worldwide leader in the development and manufacturing of wear and corrosion-resistant alloys. Kennametal Stellite's alloy families are used in nearly every industry where wear or corrosion is encountered including aerospace, oil & gas, automotive, power generation, steel, timber, glass, dental and petrochemical processing.
Time tested and proven across thousands of applications, Kennametal Stellite's materials portfolio has grown to over 300 unique solutions which are globally recognized by their brand names which include Stellite, Tribaloy™, Nistelle™, Deloro™ and Delcrome™.​
Each of these brands are uniquely engineered to offer superior performance in some of the most demanding environments. Click below to learn more or contact our experts. ​
Stellite Alloy Comparison
| | | | |
| --- | --- | --- | --- |
| ALLOY | MECHANICAL WEAR | CORROSION | HIGH OPERATING TEMPERATURE |
| Stellite | Very Good | Very Good | Excellent |
| Deloro | Very Good | Satisfactory | Satisfactory |
| Tribaloy | Very Good | Very Good | Excellent |
| Nistelle | Low | Excellent | Very Good |
| Delcrome | Very Good | Low | Satisfactory |
| Stelcar™ | Excellent | Satisfactory | Satisfactory |
| Jet Kote™ | Excellent | Satisfactory | Satisfactory |