Application Spotlight: Stellite™ 6B Stands Up to Wear to Extend the Service Life of Shafts and Bearing Blocks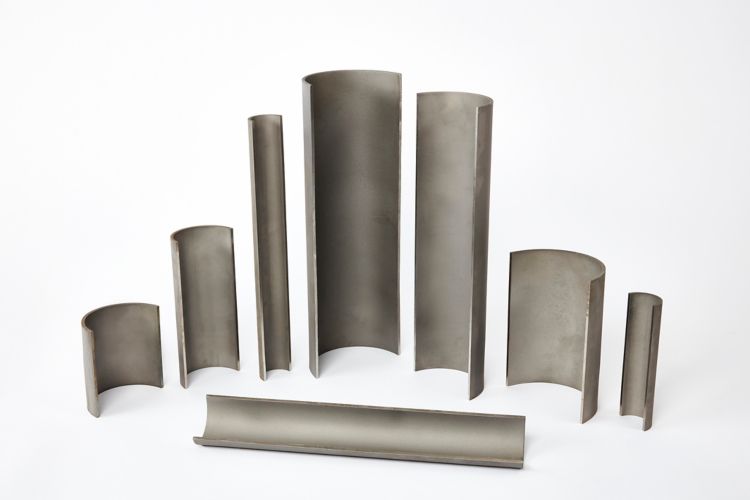 Bushings and sleeves used in industrial operations must stand up to one or multiple harsh wear conditions, such as abrasion, heat, corrosion, friction, and distortion. Kennametal Stellite 6B bushings and sleeves are proven to extend the service life of shafts and bearing blocks in new and rebuilt equipment.  
Stellite 6B Bushings and Sleeves
These wear protection solutions are resistant to seizing and galling. Stellite 6B bushings and sleeves are hard and abrasion-resistant, and will hold up in a variety of corrosive environments. They operate efficiently under heavy loads and at high temperatures.
Stellite 6B Bearings Parts
Available in half bushings and half sleeves, Stellite 6B half bushings are used as inserts for bearing blocks whereas Stellite 6B half sleeves are designed for welding to a shaft.
Get Unmatched Toughness
When it comes to abrasion-resistant materials with reliable mechanical properties, Stellite 6B is in a class all of its own. Unlike many other materials that sacrifice toughness for wear resistance, Stellite 6B provides both.
The key is our extensive hot-working processing of the material that transforms a brittle but wear-resistant ingot into tough and wear-resistant Stellite 6B. Half bushings and half sleeves made of this alloy can be used in locations where abrasive particles like fly ash, coke, metal powder, shale, or cement dust tend to collect on bearing surfaces.
Beat the Heat
High temperatures have little effect on the hardness, toughness, and dimensional stability of Stellite 6B. This alloy is also highly resistant to atmospheric oxidation at ordinary temperatures and has good resistance to oxidation at elevated temperatures.
Resist Corrosion
Stellite 6B also has good resistance to a variety of corrosive agents, which makes it particularly useful in food-handling machinery, chemical equipment, and other applications where both wear resistance and corrosion resistance are a must.
Make Friction a Fiction
Stellite 6B bushings and sleeves operate in conditions with poor lubrication or no lubrication —even when in direct contact with other metals — due to the alloy's low frictional coefficient.

These bushings and sleeves resist seizing in rotating and reciprocating equipment if lubricants are diluted by gasoline, cleaning fluids, and other liquids. Additionally, these components operate at high efficiency if lubricants completely decompose at high temperatures or from abrasive particles.
Minimize Distortion
Stellite 6B can be welded in place to quickly cover high-wear areas with minimal heat input, providing protection where and when you need it most.
Half bushings and half sleeves are designed for easy installation. The half bushings can be inserted in the pillow block and held in place mechanically. The half sleeves can be attached to a shaft with a minimal amount of welding. Very little heat is required and the possibility of distortion in minimized.
Add Longevity of Use to Shafts and Bearing Blocks
For more than 100 years, industries around the world have relied on Stellite for its proven wear protection. Kennametal provides the most comprehensive portfolio of bushings and sleeves made of Stellite 6B. With its balance of toughness, hardness, corrosion resistance, and superior mechanical properties, Stellite 6B is the material of choice for the most demanding applications.
Filters
Food-handling machinery
Galvanizing roll necks
Pulleys
Pump seals
Pump shafts
Scraper rolls
Screw conveyors
To handle:
Ashes
Asphalt
Cement
Clay
Coke
Dust
Fly ash
Foundry sand
Limestone
Metal powders
Mining minerals
Ores and oxides
Salt water
Sand
Shale
Silica
Soda ash
Wood pulp
Contact an Expert to Learn More About Stellite 6B