One Stop Design, Rapid Prototyping, and Production Partner
Since 1912, Kennametal Stellite has been a global leader in the manufacturing of cobalt and nickel-based components.
Today, Kennametal Stellite continues to be on the cutting edge of innovation with our rapid prototyping & 3D printing capabilities. Our engineers work in close collaboration so you can unlock full design freedom and bring products to market faster and more cost-effectively.
Within our fully equipped casting and machine shops, we deliver high-performance components to many industries including oil & gas, power generation, automotive, aerospace and defense, glass, pulp and paper, steel, galvanizing, wood cutting, food and other process industries.
Finished Parts and Components Capabilities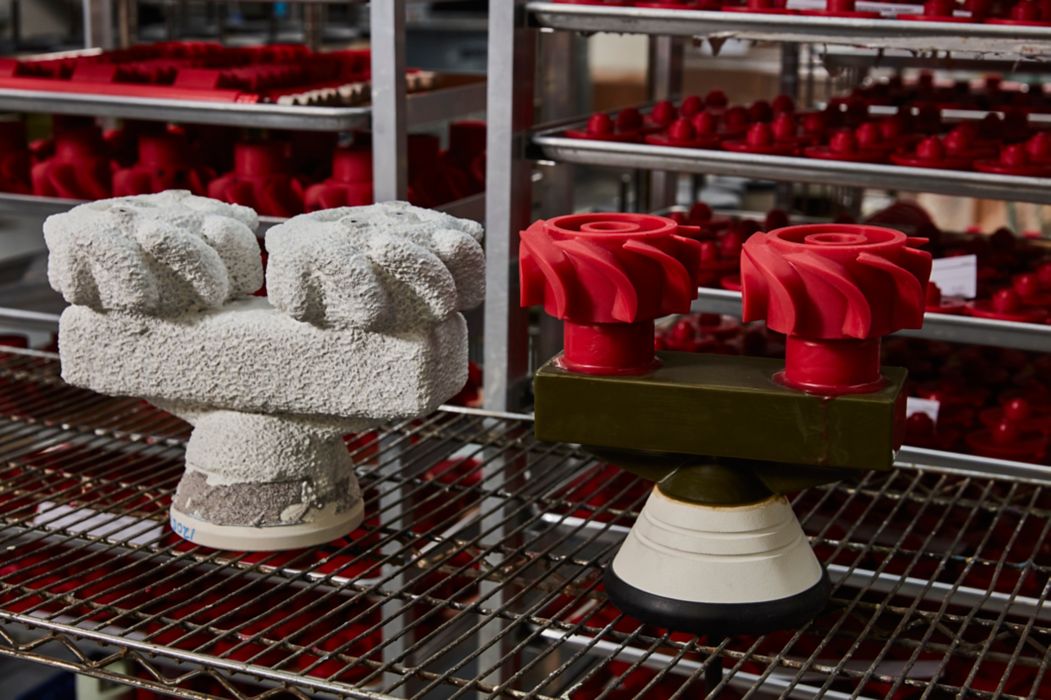 Rapid Prototyping
Kennametal Stellite works in close collaboration with customers to identify their wear mechanism, optimize their design and select the right material system. 
Our team leverages over a century of manufacturing high-performance materials to offer functional metal parts made via the optimal production process. With Kennametal Stellite you can shorten your development cycles and design iterations, so you can bring products to market faster, easier and more cost-effectively.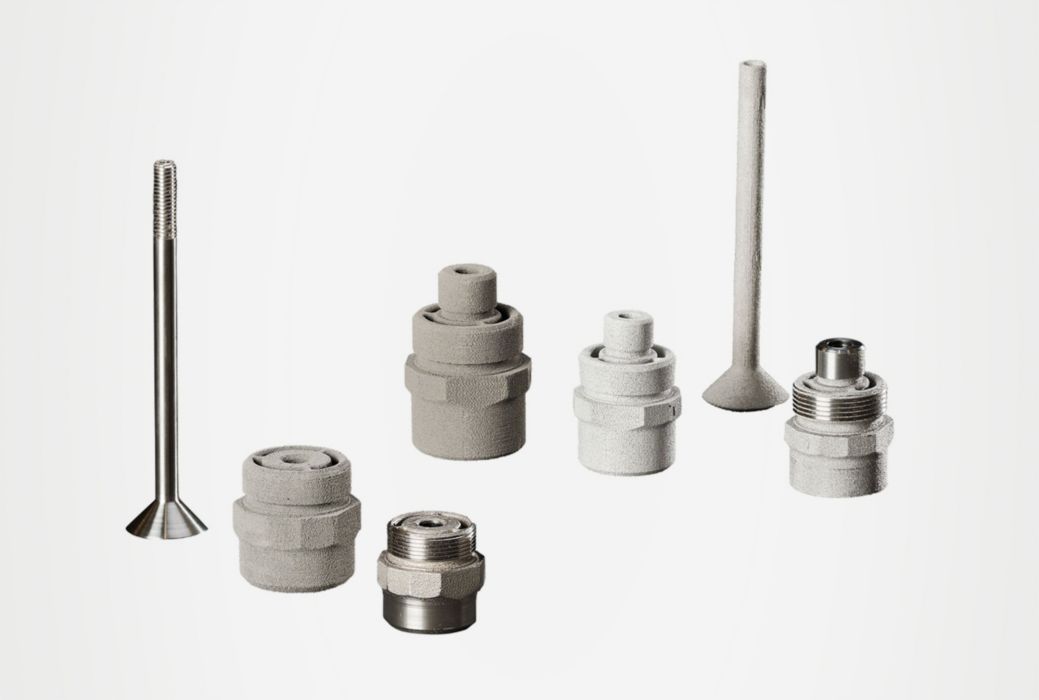 Additive Manufacturing (3D Printing)
Metal additive manufacturing (Metal 3D Printing) represents the next generation in design freedom, manufacturing flexibility and supply chain optimization. 
Kennametal Stellite combines our high-performance materials portfolio with manufacturing expertise in binder jet and laser powder bed printing technologies to produce fully finished components and tooling. The company's 3D-printed parts have already gained wide adoption across a variety of industries, such as metalworking, tooling, energy and industrial processing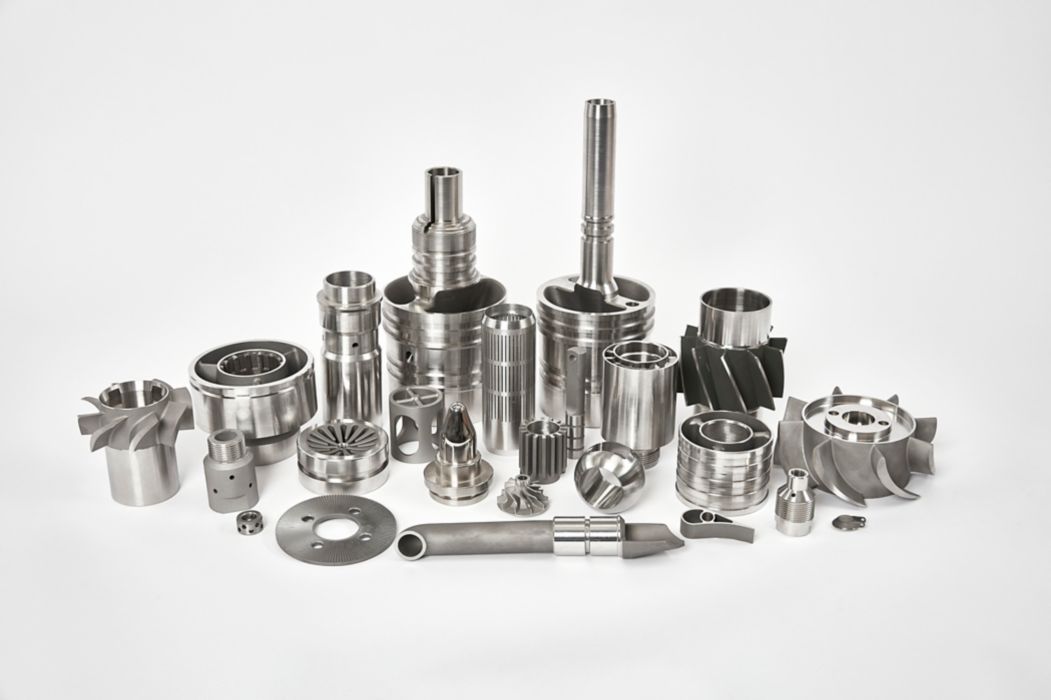 Investment Castings
Investment casting is ideal for intricately shaped components. The lost wax, ceramic shell process produces high near-net-shape components with good as-cast surface finishes, minimizing machining requirements.
Kennametal Stellite's alloys are melted in high-frequency induction furnaces which offer a high degree of flexibility and metallurgical consistency. A wide range of cobalt, nickel and stainless steel alloys can be poured in our foundries. All castings poured can be finished to print in our well-equipped machine shops.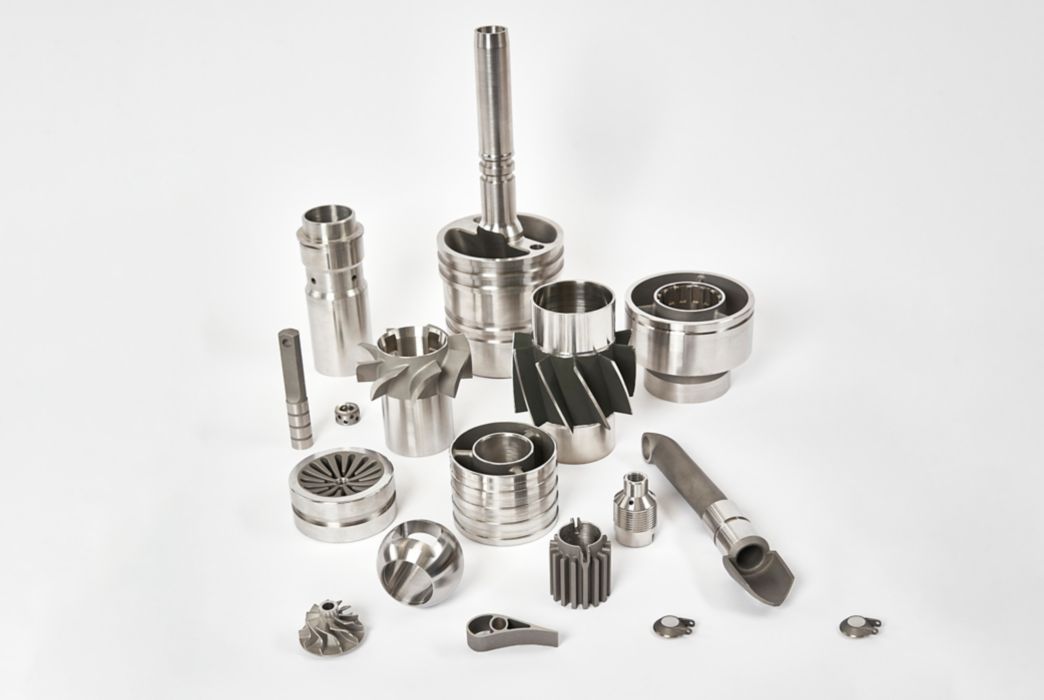 Vacuum Casting
Similar to air-poured investment casting, this process utilizes a vacuum to remove air from the ceramic mold, allowing the pressure differential to fill the mold while eliminating oxidation during the pouring process. 
Vacuum casting is typically recommended when pouring high-purity alloys with low dissolved gas content. This casting method is used most often to pour many aerospace or specialty components.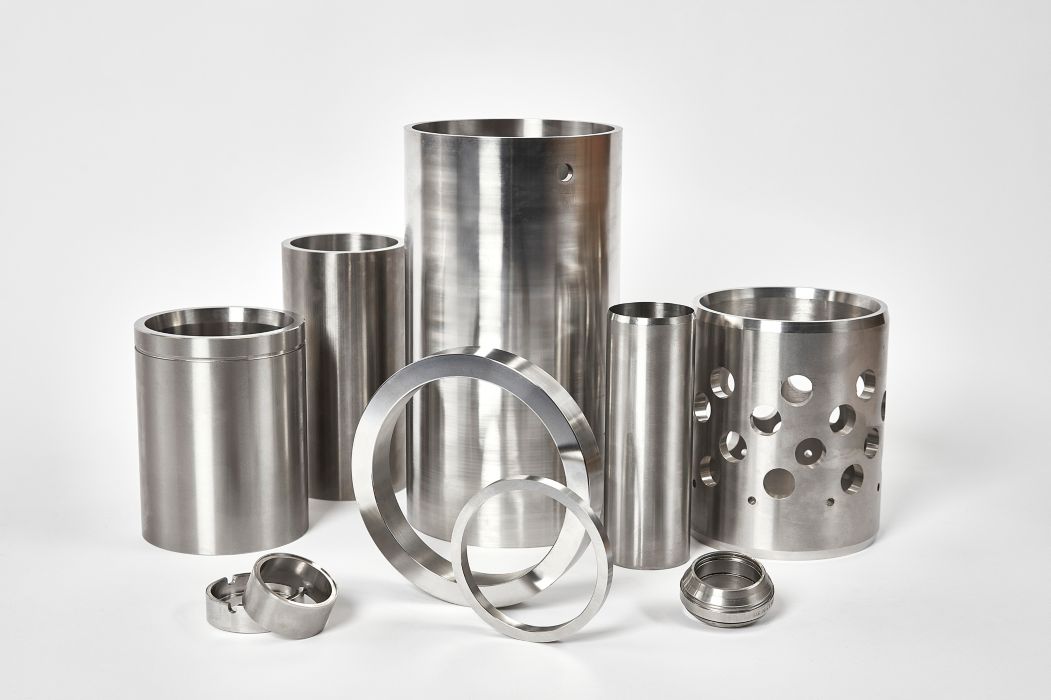 Centrifugal Castings
Centrifugal casting is ideal for pouring high-quality cylindrical blanks that will be machined into ring or tubular-shaped components. As the name implies, a centrifugal force is employed by spinning a cylindrical mold around its long axis. This exerts pressure on the molten metal, pushing it against the outside walls of the mold, resulting in a very dense blank with a fine, uniform grain structure. These centrifugal casting blanks can subsequently finish machined into components.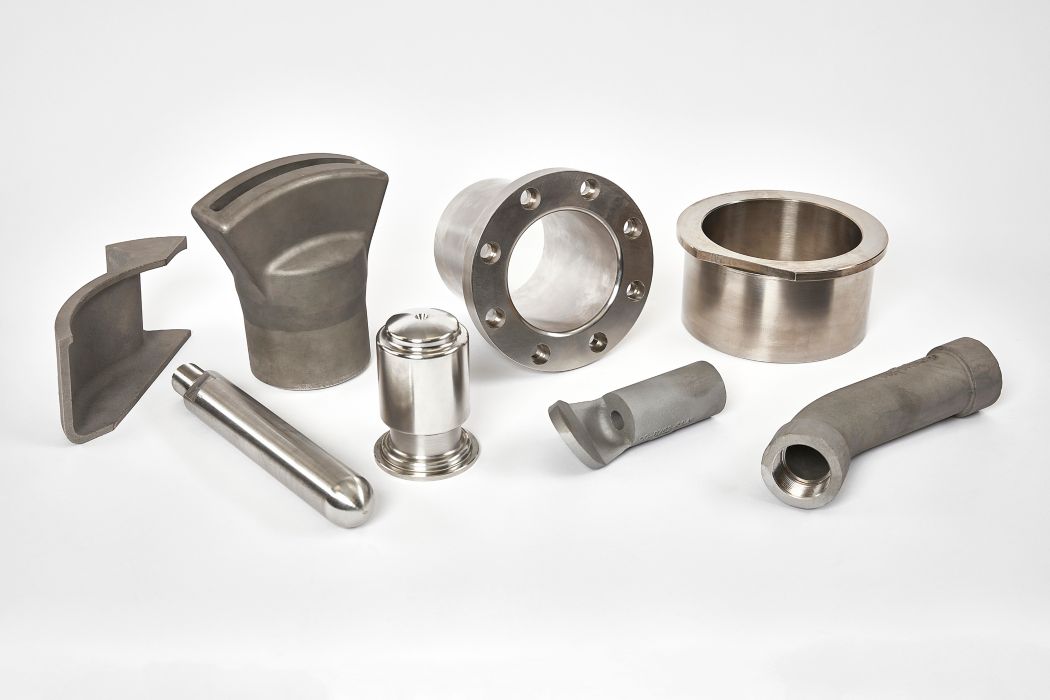 Sand Castings
The sand casting process is typically used for larger parts with thick cross sections. The process begins with the creation of a pattern, which is a replica of the final part. The patterns are shaped to the rough dimensions and features of the desired part. The sand mold is then assembled around the pattern, along with any cores required, to form the pouring mold.
Sand castings can be poured in a wide range of cobalt, nickel and stainless steel alloys. As required by your application; these castings can be machined to your print.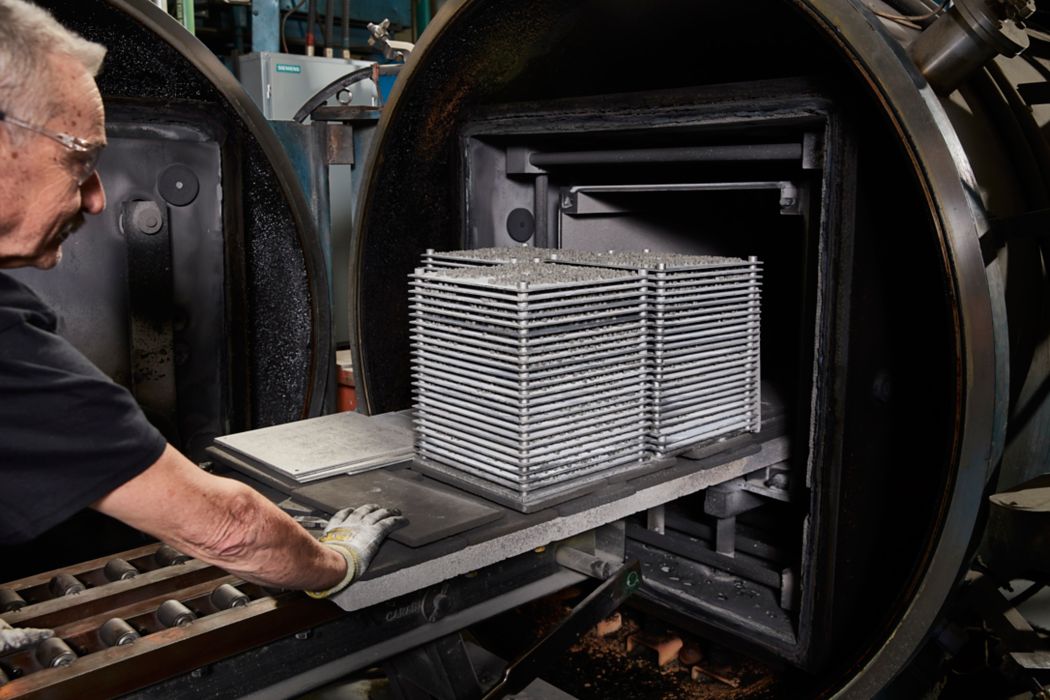 Powder Metallurgy
Powder metallurgy is a process for making fully dense components with uniform microstructures from metal powder, which are free of non-metallic inclusions and defects. 
A mixture of metal powder and a binder is formed to shape through either a pressing or extrusion process. This pre-form is heated to a temperature just below the melting point of the alloy. During this sintering process, the diffusion of metal atoms between the alloy particles produces strong bonds between the particles.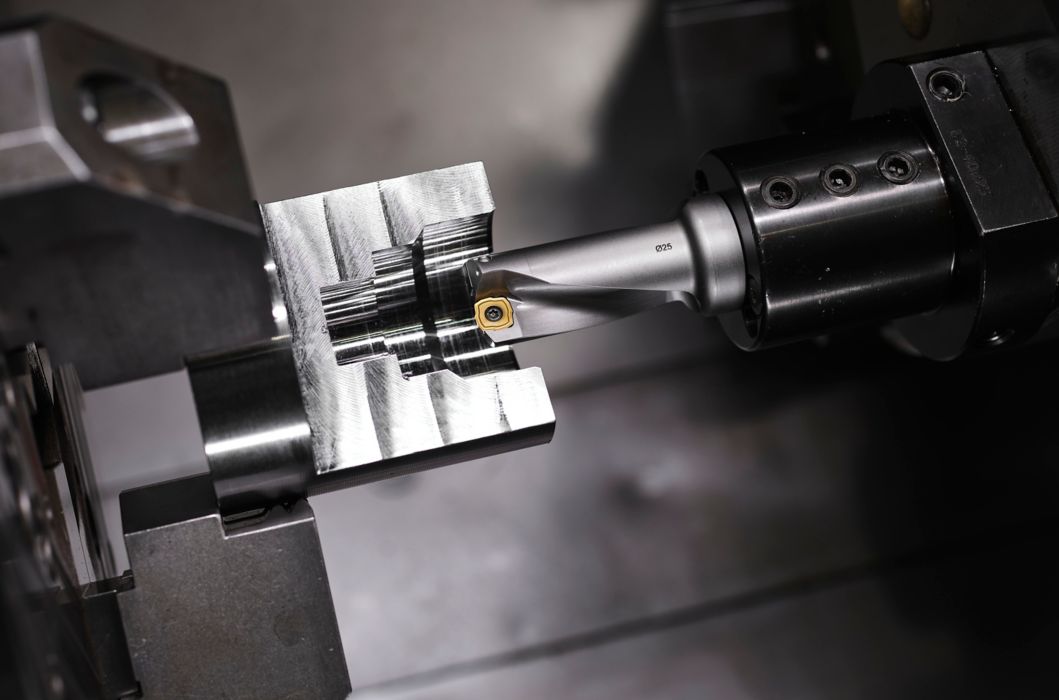 Machining
Kennametal Stellite offers full finish-machining capability. We are experts in the machining of extremely wear and corrosion-resistant materials. Our highly skilled machine shop staff with years of experience, along with our state-of-the-art CNC equipment, enable us to produce components to exact specifications.
Our extensive finishing capabilities include: turning, milling, drilling, grinding, balancing, wire/die sink EDM, and cutting (laser, water jet).
Quality Control & Certifications
Extensive quality systems assure that our parts and components meet our customers' high expectations. Our facilities maintain ISO 9001:2015 and AS9100D certifications, as well as NADCAP certification for NDT. In addition, we hold numerous customer-specific and industry-specific qualifications in segments such as aerospace, power generation, and nuclear.