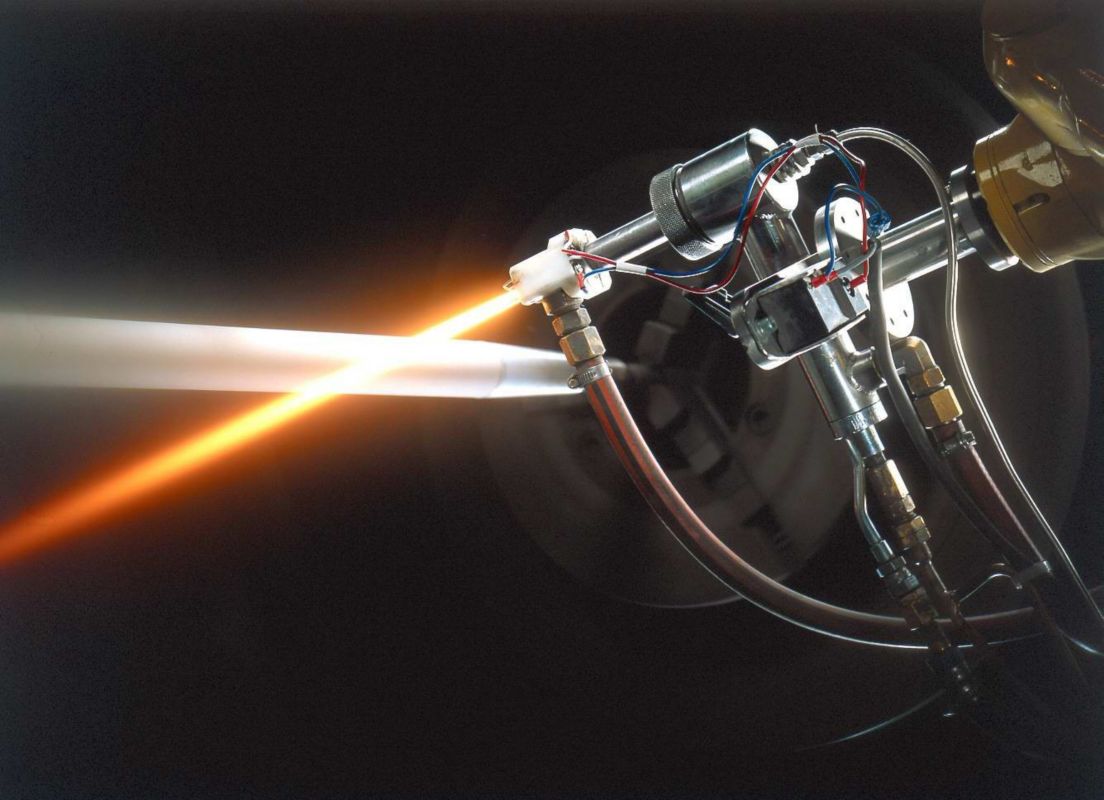 Best in Class Hardfacing Technologies
Kennametal Stellite™ specializes in high velocity oxygen fuel (HVOF) thermal spray systems which can apply high-quality and dense metallic and composite coatings onto various surfaces. Each Jet Kote HVOF system is designed with convenience and efficiency in mind, allowing operators to capture optimum workflow throughput without sacrificing product quality
Kennametal Stellite's Jet Kote HVOF equipment is used in a range of industries, including aerospace, oil & gas, power generation, steel and general industry. This equipment enables these industries to leverage the exceptional properties of Stellite's alloy families for wear and corrosion protection.
High-Velocity Oxy-Fuel Spray (HVOF) Thermal Spray & Hardfacing
High Velocity Oxy-Fuel (HVOF) is a thermal spray hardfacing technique used to apply high-quality and dense coatings onto various surfaces. It involves the combustion of fuel gases (typically hydrogen, propane or propylene) and oxygen, in a combustion chamber.
During the HVOF process, The combusted gases exit through an expansion nozzle which produces the high-velocity gas stream. A metallic powder is then introduced axially into the high-pressure combustion chamber. The powder particles are heated in this high-velocity gas stream and transferred with high kinetic energy to the surface of the workpiece, forming a dense coating with excellent bonding properties.
Advantages of HVOF Thermal Spray
Easily automated
Aerospace certified
Dense and Well-Bonded Coatings
Application to complex and challenging surfaces
Uniform cladding hardness & chemistry
Precision monitoring of consumables
Application flexibility across a variety of industries
Hundreds of cladding formulations & chemistries